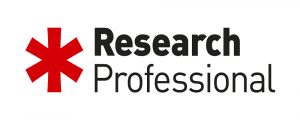 University of Naples "Parthenope" has subscribed a membership to Research Professional, a user-friendly interface platform which makes it easier and smoother looking for scientific research funding opportunities.
Thanks to its advanced tools, users can customize research criteria to browse hundreds of international, national, community calls.
Moreover, Research Professional offers a News section, where visitors can find the latest updates on scientific research funding policies and interesting actions dedicated to the international scientific community.
For more information visit https://www.uniparthenope.it/ricerca-e-terza-missione/ricerca/research-professional
For the first login you should sign up by visiting the Research Professional home page from a computer connected to the "Parthenope" network. On the top right of the window, click on "Register" and insert your institutional e-mail address (@uniparthenope.it).
From the second access forward, you will be able to access from any other device.
Should you be unable to sign up, it is possible to ask for assistance to the platform administrator appointed at "Parthenope" University.