The University of Naples "Parthenope" is pleased to announce that the Italian language course will start on Thursday 28th April 2022
This course is open to exchange students, foreign students and PhD students willing to learn Italian.
Classes will be broadcasted on Teams (online) on Tuesdays and Thursdays from 4 pm to 7 pm (six hours per week) for a total of 72 hours. The course will end approximately at the end of July.
Students holding an account "Parthenope" can access using the following Teams code: pjbv2sh
DATES OF THE CLASS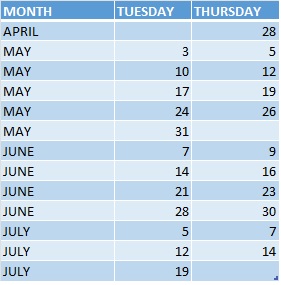 Teacher's email address is:
raffaella.sciarra@collaboratore.uniparthenope.it